Content Marketing – Future of Your Brand
Content Marketing - There is NO easy way to do it, and if anyone tells you otherwise, laugh and walk away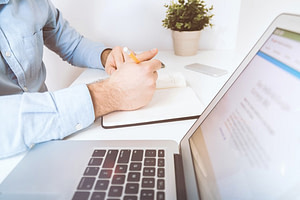 Before we dive into the topic, let us first discuss What is Content Marketing?
According to Joe Pulizzi, Founder of Content Marketing Institute, it is a marketing technique of creating and distributing valuable, relevant and consistent content to attract and acquire a clearly defined audience – to drive profitable customer action.
The definition by itself specifies that we need to distribute valuable content consistently. It also states that we need to keep our audience in mind while building such content. And then, only then, will we be able to drive profits.
As a marketing agency, we are often tasked with the opportunity to build content for our clients. We have been in the business for a couple of years, and we have content writers who have worked with a few sectors like Hospitality, Real-Estate, and of course, Digital Marketing. To stay current and study about the industries they specialize in their main task. That is probably oversimplifying, but for our blog today, those are the two main To-Dos.
So, why is Content Marketing such a big thing?
The answer to this boils down to an adage that says, a successful business is a customer-centric one. Now, what do we mean by customer-centricity, and how does it relate to digital marketing and media?
As many are taught in B-schools, a business needs to focus on a customer problem or inconvenience and then solve that problem. Similarly, in digital marketing, we want first to see our target audiences' pain points and what they are looking for online. Once we understand that, we can develop content addressing this problem or inconvenience and impart knowledge or guide them towards the solution. Content marketing is more about helping the audience and less about sales.
How does Content Marketing help your business?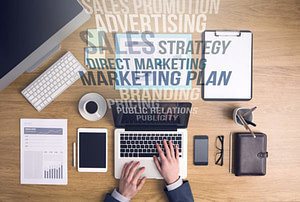 In simple terms, by creating useful and engaging content for your audiences, you instill a sense of confidence and trust. In turn, this helps you interact with them, learn more about them, and build a strong word of mouth network. Of course, there is the occasional brand plugin; in the end, it is still business.
It doesn't have to be a blog; it does not need to have a certain length in words. That's the beauty of content. Blog posts, Podcast recordings, White papers & downloadable guides, Infographics, You Tube videos that benefit customers, or any other material that would allow you to convey your message to your target audience.
Top Mistakes most companies make with content marketing –
Using Automated Tools –
Let us understand the basic principle of these tools. They take text that you provide and change various words to synonyms or rearrange sentences. Today, no software has the AI to write meaningful content or churn content from the text you provide it. If there were, content marketing would lose all meaning, and google would probably be shutting down.
Just Avoiding Plagiarism –
The next most sued technique is to pick four blogs with similar content to the one   your SEO guy asked you to write and just rewrite them in your own words. This way, you will be able to fool Google and it may not realize that you are kind of copying the content; however, there are other ways it will know for sure that you have cheated. The viewers who come on to read your blogs will be bouncing off more often than usual. All the efforts go down the drain, and you will find yourself in a situation when you are asking your SEO guy, "how to reduce your bounce rate?"
Outsourcing for Cheap or Worse, for Free –
We have all been there, if not for content marketing, then for something else. Asking for your friend's kid to make you company presentation because he is right on the computer is no different from going to a commerce student and asking him to file your income tax returns because he is just so good with numbers.
We tend to cut corners when it comes to things we don't completely understand or things that do not have an immediate return value. Content marketing falls into the same bracket. There will be markers for you to track the audience and see that things are moving in the right direction, but it takes time.
So, how do we do it? What is our process at Taproot for building meaningful content for our clients?
As an agency, we believe content is at the center of all things. SEO marketing for a jeweller or web development for a small home-run pickles establishment or managing social media for a large corporation.
Step 1
We need first to find what our desired audience is looking for regarding our service or our product. Once we figure that out, it is safe sails from there.
Step 2
Once we zero in on the subject that needs to be addressed, we have to figure out what medium we will use to communicate with our audience. Now this by itself could be a separate topic to be discussed. However, we have to decide if an infographic on our social media channel would work best, or would it be a podcast. Does it have to be on one of our assets, or could we collaborate with another network to spread the message?
Step 3
When we develop content, we do a lot of testing. We qualify with consultants from the industry to identify if the content we have created will reach our audiences. We deploy that content in various formats across many channels to bring more people to our desired page to see the content.
Step 4
Finally, we deploy the content. Quality checks and all feedbacks implemented; we try and put out the material close to perfect.
Step 5
Everything we do at Taproot revolves around our audiences; however, we need to have accurate reports and statistics to see what worked for the client and what is the ROI we were able to bring. As an agency, it is crucial to test waters, experiment, and prove to your client that you can bring them a decent return on investment. Some things take more time, and some can be measured quickly. Either way, we gather this information to be able to better ourselves and learn from these observations.
If done right, what possible benefits does content marketing bring to your business?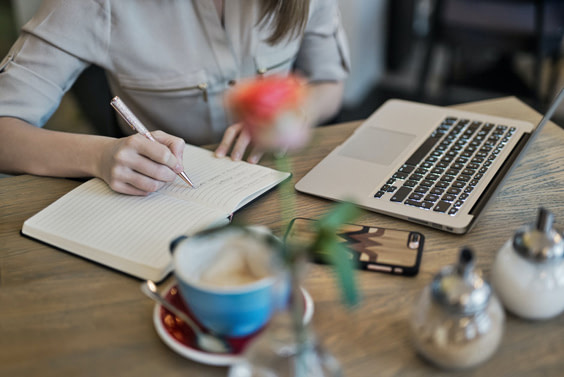 It provides information of value to your target audiences. It isn't an interrupting advert that just pops up where the viewer waits to skip it. Instead, it is something he has found to address his question.
By addressing the viewer's problem and offering a solution, you may have created a customer. It may also develop a sense of reciprocity with customers.
Content marketing creates content that gets shared. It is not the primary goal, but it is something we keep in mind. When you say. "This S#!T is going viral!" what you mean is that this content is so impressive that people are loving it and putting the effort to share it with their friends.
Genuine and crisp content also has SEO benefits. It helps people find you quickly and increases traffic to your property or website.
Lastly, we would like to iterate; there is NO easy way; however, with time and practice, you will be able to increase your standing in your domain of expertise. We hope you enjoyed reading what we have to say on the topic. Please feel free to drop a comment; we would love to hear what you think. Lastly, do stay connected to many more interesting topics in the future.